Strength Training
Fitness square have all kind Strength Training machines with which you can perform all types of compound and isolation exercises for your lower and upper body with safety and accuracy for achieving fitness.
Free Weight Area
Complete set of free weight are available at fitness square with enough space to perform all kind of free weight movements. The dumbbell ranges from 1kg to 40kg and enough weight plates and barbells for a great workout.
Cardio
We have special cardio section too with equipments like Treadmill, Elliptical or Cross Trainer, Spin Bike and other aerobic and cardio equipments which will help you improving your cardiovascular health.
Changing Rooms
Fitness Square have 2 changing rooms respectively for men and women for getting ready before workout.
Lockers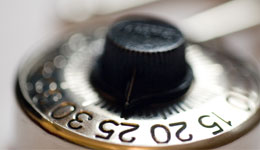 Locker facility is also provided in changing rooms for keeping your belongings temporarily while you workout.
Power Backup
Electricity backup is also provided in case of loadshading or power cut. Have proper visibility is essential for a good workout.